Ordering is done directly with us either by phone, fax or email. Our Order Form gives you the options available for various cuts. This year, we are working on developing a fourth cut list, if you wish to purchase 1/4, 1/2 or whole animal. We will try to pair you up with another individual to ensure that both parties gets cuts from the front and rear quarters of the animal. Please return your order form to us, so that we can pair up the cut lists to be provided to the butcher.It is our goal  not only to simplify the ordering process for you, but to get you your order in a timely manner.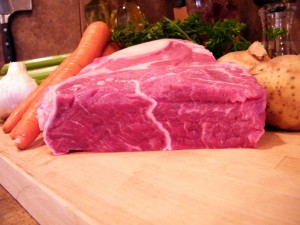 Our butcher is Joe Albert at Greenvalley Meat Processors, Inc., located in Monroe, VA.  The animals are guaranteed to be healthy and ready for slaughter when delivered to the butcher.  Once the butcher receives the animals, the meat should be ready for pickup in about 2-3 weeks. You will receive a call when the meat is cut and frozen, so you can schedule your pickup.
Pricing is approximately in the range of $6.50 per lb, wrapped and in your freezer. Pricing all depends on cuts, type of wrapping, bone content, trimmed lean, etc. End pricing is also dependent on finished weight of animal.
Please call us anytime with your questions. We look forward to hearing from you and hope you try our beef soon! Farm 434-277-8574, Cell 434-841-5684
Order Info & Form           Butcher Cut List